VOLTURNO
1968-1988
16.3 hh black bay Oldenburg stallion
1972 Oldenburg stallion approvals: received a '10' in canter and cross-country jumping
Competed in 27 international horse trials, 23 were advanced, 20 times he was 1st, 2nd, or 3rd
1978 and 1980 German eventing champion
Two Olympic Silver Medals (1976 Montreal, 1980 France)
Silver medal at World Three-Day Event Championships (1978 Lexington)
Owned, raised, and ridden his entire life by Otto Ammermann.
In 1988, exported to the US for breeding where he was attacked and killed at the quarantine station.
With permission, he was buried on the Rolex cross country course in the Kentucky Horse Park.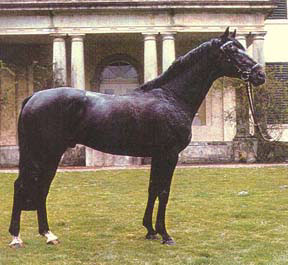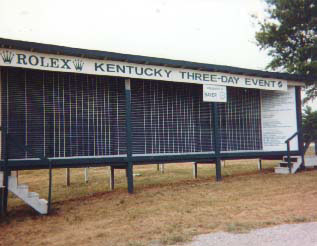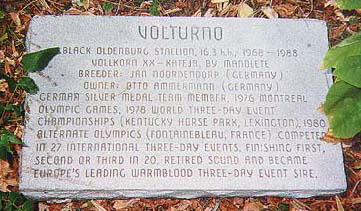 READS:
VOLTURNO
Black Oldenburg stallion, 16.3 hh, 1968-1988
Vollkorn xx - Katkja by Manolete
Breeder: Jan Noordendorp (Germany)
Owner: Otto Ammermann (Germany)

German Silver Medal Team Member, 1976 Montreal Olympic Games, 1978 World Three-Day Event Championships (Kentucky Horse Park, Lexington), 1980 Alternate Olympics (Fontainebleau, France). Competed in 27 international three-day events, finishing first, second, or third in 20. Retired sound and became Europe's leading Warmblood three-day event sire.